Listen, everybody hates paperwork. It's mundane, repetitive, and arguably of little value to you achieving your goals, overcoming your limitations, and managing your pain. That being said, we live in a world where paperwork is a necessary evil that we must endure in order to help you on your unique road to recovery, better health, and/or improved performance. Our promise is to try to make it as painless as possible.
To make your first visit go as smoothly as possible, please download the forms below and fill them out completely. You can either print them, fill them out in blue/blank ink and bring them with you for your first appointment; or, you can fill them out and email them to us. If you are unable to print or download the forms, you can call or email our office to request that we mail you the forms to your address; or you can stop by the office to pick them up. If you do not fill them out prior to your appointment, you will need to fill them out in our office prior to beginning your appointment.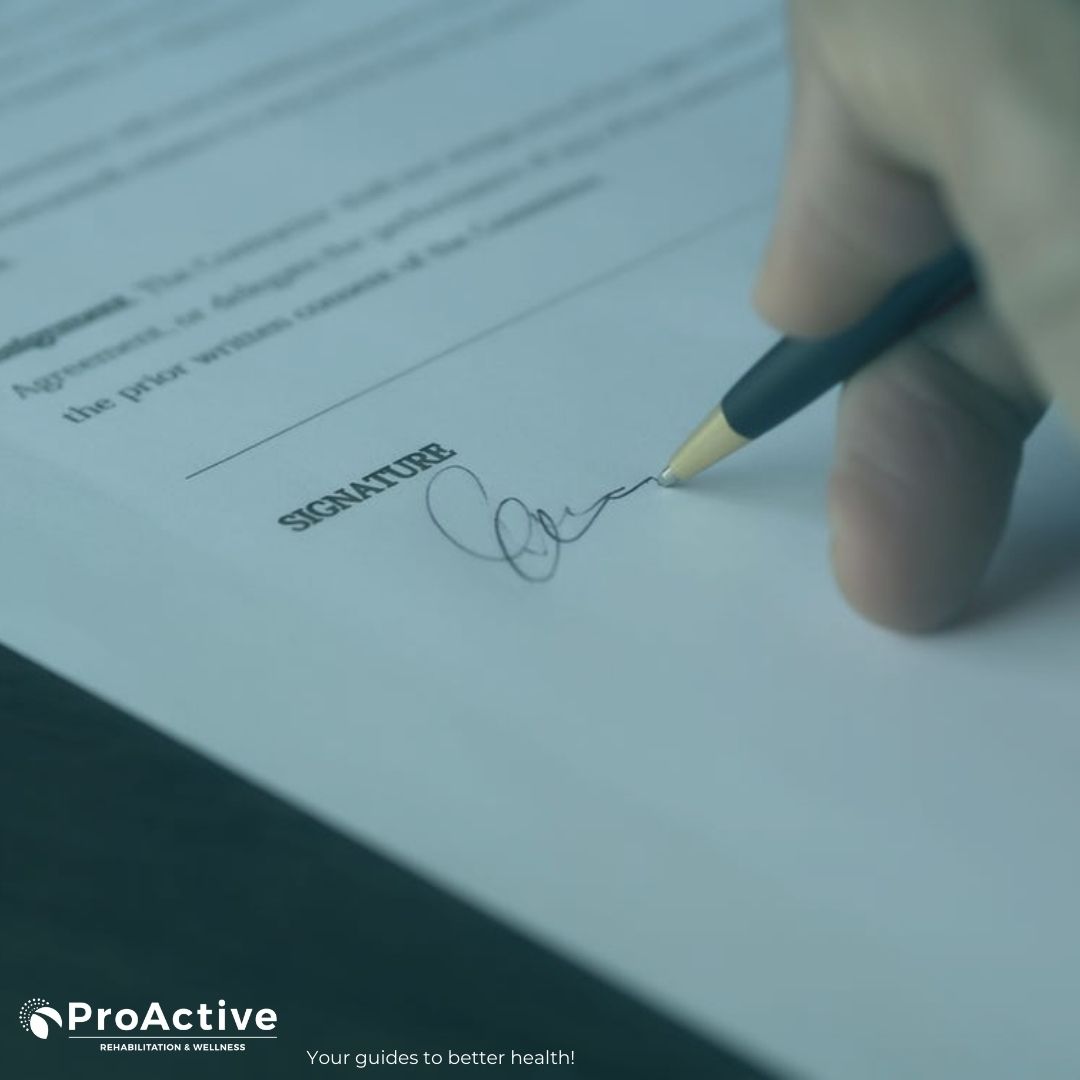 Getting Registered For Your Appointment
There are only two (2) steps to get registered for your upcoming appointment with us at ProActive:
1. Complete the quick registration forms below
2. Fill out the new patient paperwork & consents located below the registration link
Boom! It's that simple!
If you want to request an appointment online, you can click here. 
Complete These Forms Ahead of Time to Speed Up Your Visit
New Patient Registration Forms
Once you complete the forms, you can bring them with you to your appointment if you wish; but when you hit "submit", it shoots them over to our inbox and we'll be able to see them. We know that paperwork is the last thing you want to do, so we really appreciate you taking the time to fill these forms out before your appointment. The information from this paperwork helps your therapist work with you to create your individualized treatment plan. If you are not able to complete the forms before your appointment, please plan on arriving 10-15 minutes early in order to be able to complete them before your appointment.
If you have any questions about the paperwork or forms, or if you want more information, feel free to reach out to us via telephone (706-814-6887) or fill out the form below.
We're looking forward to seeing you at your appointment!
Fill Out The Form, and Someone From Our Team Will Call You Soon